Currently, various types of underwear are produced in the world textile industry, including socks that provide deodorization and prevent unpleasant odors. These socks have bactericidal properties, but they quickly lose their activity.
A new type of bactericidal socks was created from cotton fiber treated with a solution of silver nanoparticles at the Institute of Chemistry and Polymer Physics of the Academy of Sciences of the Republic of Uzbekistan. The solution of stabilized silver nanoparticles used does not contain foreign inclusions and toxic compounds. New bactericidal socks are an effective hygienic product and are intended for a wide range of consumers.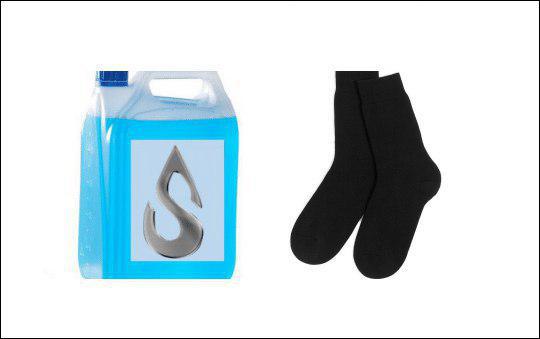 This development was included in the commercialization program in accordance with the decree of the President of the Republic of Uzbekistan No. PP 3855 dated July 14, 2018 "On additional measures to increase the efficiency of commercialization of the results of scientific and technical activities" and the introduction of this technology is provided on the basis of Mirius Textile LLC.