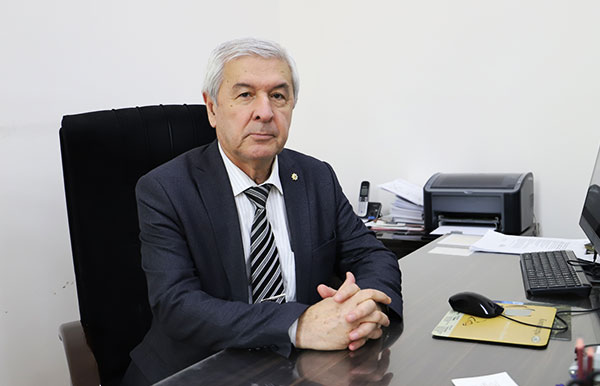 Vice-President of the Academy of Sciences of the Republic of Uzbekistan (2018 - Present)
Doctor of Chemical Science, Professor.
Scientist in the field of Supramolecular Chemistry
Born May 11, 1949, in Tashkent
He graduated from Leningrad State University in 1973.
He worked as an Intern Researcher, Junior, Senior and Leading Research Fellow at the Institute of Bioorganic Chemistry of AS RUz.
Author of over 300 scientific publications, including 3 monographs and 10 inventions.
Primary supervisor of 3 Doctors and 12 Candidates of Sciences.
Awards: Order "Mekhnat Shukhrati" in 2007.