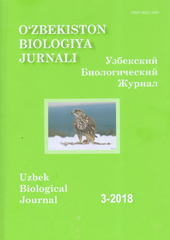 Uzbek Biological Journal was founded in 1943. Until 1991 it was named by "Izv. Akad. Nauk UzSSR, Ser. Biology". Since 2006 it is known as "Uzbek Biological Journal". It has 6 issues annually.
Uzbek Biological Journal is coordinating by Uzbek Academy Science (ISSN 0042-1685).
The purpose of Uzbek Biological Journal is to provide publication for important biological papers. Potential contributions include any work involving a novel application or a development in the methodology of all branch of biology. The journal considers all areas of biology. All application areas are welcome as wel
Editor-in-Chief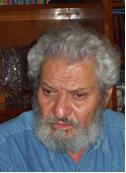 Tashmukhamedov Bekdjan Aybekovich
Date of birth: 27.01.1935
Place of birth: Tashkent
Specialty: Biology
Affiliation: Head of Lab in Institute of Biological Chemistry, Uzbekistan Academy of Sciences
Professor Bekdjan Tashmukhamedov was educated at Moscow State University. His awards include: Uzbekistan Academy Prize after name Beruniy; Winner of the USSR State Prize etc.
| | |
| --- | --- |
| Address: | 100047, Uzbekistan, Tashkent, Gulamov str. 70 |
| Telephone: | (+998-71) 232-11-81 |
| E-mail: | |
Journal accepts in an initial level manuscript Manuscripts should be written in Russion or English and should not be published earlier or submitted to another journals Manuscripts with maximum 8 pages are optimal for us, but exceptions are possible. Manuscript should be sent to the e-mail: bioljournal@umail.uz
Managing editor will find appropriate reviewer for further consideration of the manuscript. You can also suggest or oppose reviewers.